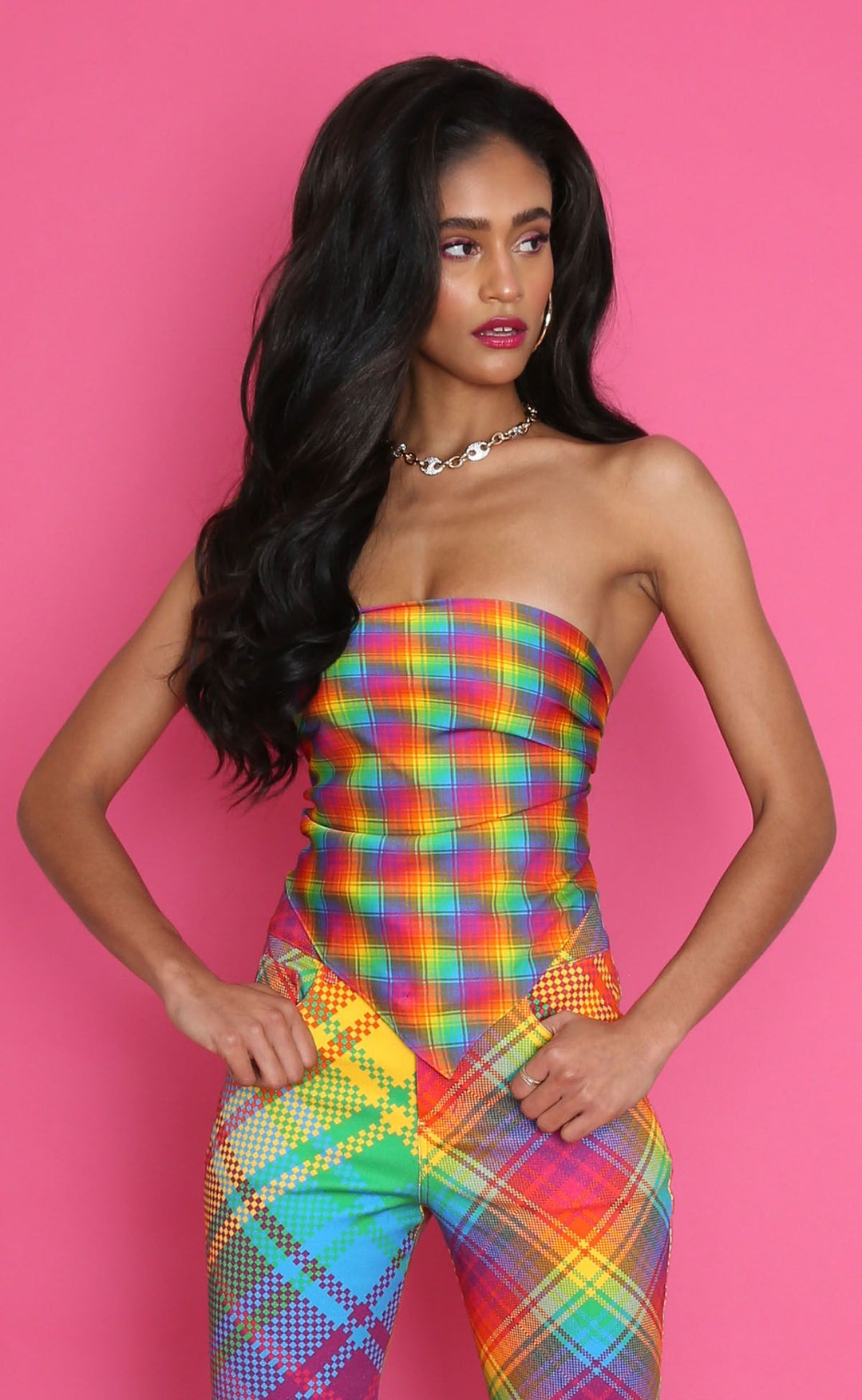 Rainbow Plaid Scarf
---
WARNING: May cause EXTREME joy! Use liberally!
Luxurious silk scarf morphs as you please. Make it a top, tie it around your neck or make a "Thelma & Louise" style bonnet. Click, purchase, and thank us!
 -30" x 30" Scarf
COMPOSITION & CARE
Stretch Georgette
Silk: 93%, Spandex: 7%
Dry Clean Only
MADE IN AN ENTIRELY NEW WAY FOR AN ENTIRELY NEW WORLD. THIS ITEM IS:
Made for you only after you order it.
Sustainably and ethically produced.
Brought to life by blending our craft and design skills with the most advanced clothing manufacturing technology on the planet.
Due to the custom nature of most items on our website, and the time and devotion poured into each garment, please allow a minimum of 10-14 business days for shipping (a minimum of approximately 3 weeks).
As most items are made to order, we do not offer refunds, returns, or cancellations; only exchanges. 
Items may ship separately. Shipping costs include the cost of shipping & handling.